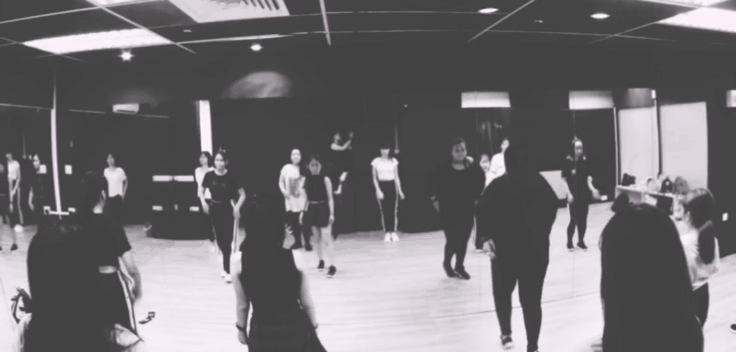 Backed with years of experience teaching & performing in varied dance forms, our talented instructors are also your coaches & support system to help you start your new, empowered journey
Start scrolling & meet your new dance fam!
Burlesque . High On Heels . K-pop (MV Dance)
Hons. Degree Graduate With a BSc in business management, a certified make-up artist and a People's Association (PA) Qualified dance instructor with a performance portfolio in Cultural dance, K-pop, Pole and Exotic. Dancing started the age of 7 where she was introduced to the world of traditional Malay dance.
From her humble beginnings of teaching in private dance studios, Nurul has since amassed an active teaching portfolio in K-Pop, Burlesque and Exotic dance styles and has also been featured in Wedding & Lifestyle Magazine, Berita Harian
Newspaper, Manja Magazine, ClubMed publications and U-Weekly Magazine.
Part of the judging panel for the audition round of Punggol East's 'K-POP MANIA DANCE BATTLE' in December 2013, she is a partner with Clubmed Singapore and has performed at and delivered Kids' K-Pop dance workshop series and Adult Kpop fitness workshops for Club Med Bintan in June 2014 and Club Med Cherating in June 2015.
The Kpop dance instructor for Hougang Secondary School students involved in the Chingay constituency procession in March 2015, she was also the main organiser for Bedok Community Centre's highly successful 'KPOP FACE OFF. ALL OR NOTHING' dance competition held in May 2015.
Actively involved in Grassroots activities since 2003, Nurul was also the co-founder of Bedok Community Centre's resident Malay cultural dance group, Ethniq Mystiq (2003 - 2013).
A young aspiring instructor and an experienced dancer, dancing started at 9 in the traditional art of Malay dance.
Sya has had numerous experiences with K-pop dance performances across the heartlands of Singapore; such as, the BPCC National Day Celebrations, the opening ceremony of Downtown line at Bukit Panjang and PassionArts at
Sembawang, to name a few.
Having attended many K-pop dance classes from renowned studios, she wishes to bring the same intensity to her classes for all ages to enjoy and learn. Always friendly and extremely lively, she is able to get along with all of her students,
regardless of age.
Established in 2010, UDR's sole aim is to bring forth high quality, yet affordable classes to the masses. From K-pop to Burlesque and (High On) Heels dance classes, get the most out of your learning experience by grasping basic moves and techniques; and get into group formation for the ultimate souvenir – your very own group dance video! With professional, fun & engaging instructors bearing experience from private studios, our group classes are not just classes – they are also group therapy and an outlet for de-stress.
No dance experience required. We're not saying it's easy peasy, we're saying
​
IT'S GOING TO BE WORTH IT!
...JOIN US & MEET YOUR NEW DANCE FAM...
Thank you for giving us the honour of being your instructors and for enabling us to share our passion by showing up to class every week xoxo